Jean-Sébastien Jutras
F. Pl.
Mutual fund representative 1 Financial planner 2,3,4 Financial security representative 2,4
Sainte-Foy
RRIF, LIF and Annuities
Several income options are available to you at retirement age.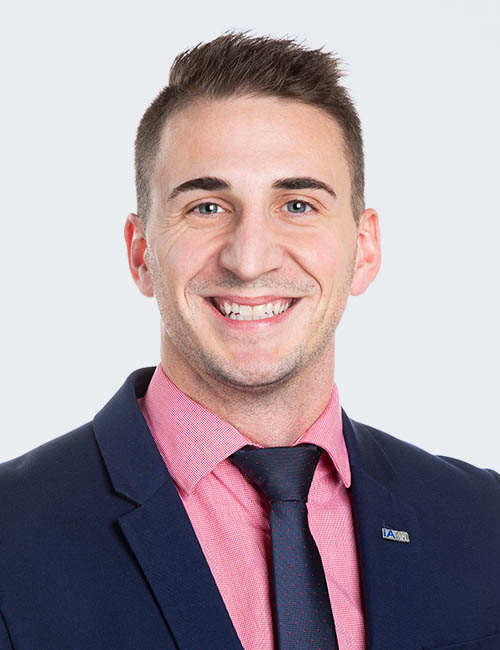 About me
I have a Bachelor of Business Administration (BBA) and a certificate in financial planning. I quickly made my mark in the industry, going from being a financial planner at a wealth mangement company to playing a key role at iA Financial Group in barely 10 years. Since 2021, I've been a member of the board of directors of the Chambre de la sécurité financère (CSF), as a representative for the insurance of persons sector. I also teach finance and accounting at the collegiate level. I joined iA Financial Group in 2018 as a regional sales manager before being appointed the manager of the advanced financial planning service in 2019. Today, I continue to put my knowledge and abilities to work for financial security advisors in order to manage more complex cases. I now have my own financial services and financial planning firm.
As a certified professional with the Autorité des marchés financiers, I encourage you to confirm the validity of my AMF certification
A complete service offer to answer your needs
Savings and retirement
Mutual funds are based on a simple principle : pooling your money with that of many other investors in order to offer you access to global markets and a large selection of investments, as well as the flexibility to invest whatever you want, whenever you want.
Insurance
Because your needs change over time, I am committed to being there with you to propose the best coverage options based on your needs and your priorities.
Life Insurance (universal, whole, term)
Group Life Insurance
Health and Dental Insurance
Guaranteed Issue Life Insurance
Travel Insurance
Segregated Funds
Living Benefits (critical illness, disability, long-term care)
Annuities
Mobile application
Make your life easier with our mobile application. This free app will allow you to follow the evolution of your investments.
Learn more
Economic News with Sébastien Mc Mahon
Sébastien Mc Mahon has been Senior Vice-President, Investments and Chief Economist at iA Financial Group. In addition to being the Group's spokesperson on economic matters, he is also the chair of the asset allocation committee and responsible for managing the company's diversified funds. He serves as the company's spokesperson on economic matters.
Latest videos and podcasts
---
1 With Investia Financial Services Inc. 2 Industrial Alliance Insurance and Financial Services Inc. 3 MRA 4 Les Services Financiers Jean-Sébastien Jutras Inc.